STUDY in JAPAN
Are you thinking to study in Japan for a long term? You will be able to acquire skills to go on to higher education in Japan. Or short-term intensive course for temporary visitors.

Human Academy Japanese Language School provides several courses basing on the students` goals. Examples include, a long-term course to prepare for a Japanese university, Business Japanese, and JLPT courses for students building their career in Japan. Private Sessions are available for anyone regardless of their reason to study Japanese.
Course Information
This course is a long term general course, designed to develop practical Japanese skills for students planning to live in Japan, work in Japan, or work for a Japanese company. 4 terms of admission per year and a maximum of 2 years study are available as well as the Preparatory Course.
This course is designed for students want to learn Japanese intensively within 1 to 3 months. This course focuses on studying" useful Japanese" within a short term with the same curriculum as the Practical Japanese Course.
This course is designed for anyone residing inJapan for business, or any students looking for a job opportunity in Japan. You will learn standard business expressions and also the business manner in Japanese business.
This course provides 12 lessons before the JLPT examination in July and December each year. You will master the techniques to answer any type of questions by preparing for the test through analyzing the past questions.
About Human Academy Japanese Language School (HAJL)
Over 5,000 students have graduated from Human Academy.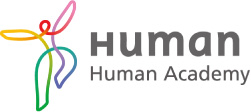 As a school authorized by the Association for the Promotion of Japanese Language Education, Human Academy is committed to Japanese language education for foreign students at our campuses in Tokyo, Osaka and Saga. The goal is to increase international understanding and use of the Japanese language. As the range of international exchange increases, it believes that through this kind of education we have an important role to play.
Campus Location
Tokyo Campus
Waseda Yobiko Bldg. 13ji Hall 7F, 4-9-9 Takadanobaba, Shinjuku-ku Tokyo
Osaka Campus
Midosuji MID bldg. 9F 4-3-2 Minamisemba, Chuo-ku, Osaka
Saga Campus
4th Floor, 2-2 -29, Matsubara, Saga-shi, Saga Prefecture
Student's Voice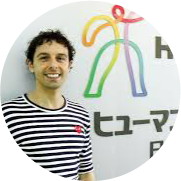 Teachers work seamlessly to manage the program with utmost competence, student care, and passion.
Tokyo offers a huge range of Japanese Language Schools and selecting a good one was not an easy task. Then, a friend of mine recommended HAJL and I am very happy with my choice. Teachers work seamlessly to manage the program with utmost competence, student care, and passion. My schoolmates are from all over the world and I enjoy the fun and cheerful atmosphere that gives me a great experience. I would recommend HAJL to anyone who is passionate about Japanese language and culture. My goal is to be able to live and work in Japan. I have enrolled in "Practical Japanese Course" to acquire the necessary skills and achieve my goal. Understanding the daily Japanese and be fluent in conversation is the key to my professional and personal life. Emiliano Citarella / Italia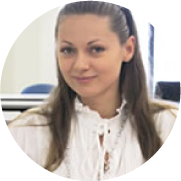 We together go out for lunch, go to Karaoke, and so forth. I enjoy Japanese life very much.
I am Hlushets Bolha from Belarus. I was an English teacher in my country before I came to Japan. I am very interested in Japan that is in the center of Asia and their traditional culture and cities and towns. Especially, I love Osaka and Kyoto. Since the languages I was able to speak were only Russian and English, I started to think of learning Japanese for my future. I would like to be a translator using Russian, English, and Japanese. At Human Academy Japanese Language School, there are a lot of students from various countries. That makes school atmosphere very international and I am happy to learn Japanese in that. Outside school, we together go out for lunch, go to Karaoke, and so forth. I enjoy Japanese life very much. I will keep learning Japanese for my dream. HLUSHETS VOLHA / Belarus
Go to Human Academy
Japanese Language
School site